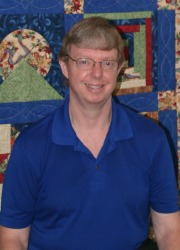 Brian K. Hultman - Licensed Massage Therapist
I graduated from Onondaga School of Therapeutic Massage in 2003 and have completed advanced training in Orthopedic Massage, Sports Massage, Oncology Massage, Reiki, various energy modalities, and the use of essential oils.
When treating a clients tense muscles and injuries, I do not go by the rule of "No Pain, No Gain". I only use enough pressure to release the muscles in question, not beyond. Most times I'll use stretching during your session to allow your muscles to release without applying extra pressure. Your muscles might be sore for a day or two after treatment, but not usually beyond that.
I've always enjoyed helping others, and this allows me to do just that. Once the muscles have been released, I assist/show my clients how to stretch properly to keep the muscles in a relaxed state.
I am no longer accepting new clients in New York. Thank you your patronage. I now reside in Colorado.